LOADS of Chinese students are looking for conversational English partners. 
Would you like to get PAID to help them?
The NiceTalk app is doing just that. English speakers around the world are logging in and getting paid ten dollars an hour to help Chinese students practice conversational English.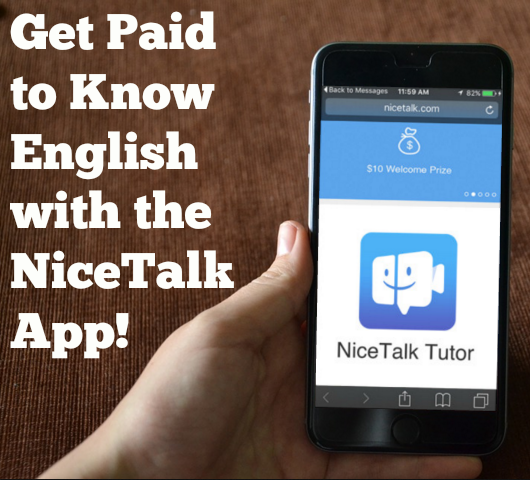 You can chat as much or as little as you like. One of the top tutors told me he was chatting about 6 hours per day and making as much as $350 per week. So, it can become a pretty decent source of extra income.
I've been testing it out and I'm having a lot of fun with it. It feels like I'm getting paid to make new friends and hang out. Already I've met one guy who I have a TON in common with and we've had 3 long chats! Continue Reading →