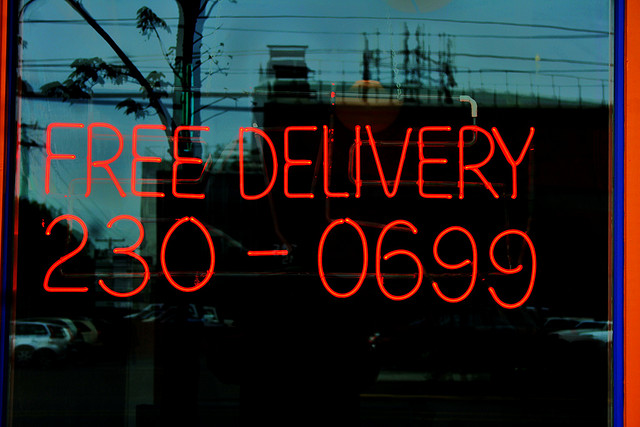 I love living in the age of attraction marketing.  If you don't know what attraction marketing is, basically it's all about giving awesome value to people (for free) and this, in turn, attracts people (potential customers) to you.  A relationship has begun, they become a fan (because you gave them cool stuff – and hopefully like you) and ba-da-bing!  – when you do have something to sell they will be much more ready to give you the time of day and listen to what you have to offer.
Here are some great examples of people who are doing attraction marketing right.   Some of them require you to enter your email address but it's worth it for sure (and they don't spam). You'll want to be on their list anyway after you've seen what they have to offer.  Look at what they're doing and learn from them.  And, hey, you get some pretty sweet free stuff!
1.) Free – How Today's Smartest Businesses Profit by Giving Something For Nothing (Audiobook)
In this book Chris Anderson (Editor of Wired Magazine and author of The Long Tail: Why the Future of Business is Selling Less of More) gives the lowdown on attraction marketing. Here's what Newsweek had to say:
"Chris Anderson's Free unpacks a paradox of the online marketplace–people making money charging nothing. What was once just a marketing gimmick has morphed into the basis of a trillion-dollar economy." -Newsweek
To get the audiobook version for free click here.
2.) Free Stuff From Seth Godin
Seth Godin is the founder of squidoo.com and the bestselling author of more than seven books. He writes about marketing, the spread of ideas and managing both customers and employees with respect.  If you don't read Seth, you should.

To get several ebooks, manifestos, and other PDFs from Seth, click here.
For even more cool stuff, click here.
3.) Twixplode: Explode Your Twitter Following!
By Sean Malarkey (successful internet marketer).  The subtitle on this book is How to grow a huge targeted following that is loyal and responsive to whatever message you put in front of them.
This is 87 pages of excellence and I can't believe he's giving it away (he used to charge for it).  I heard him say somewhere that he's going to do an updated version sometime so this freebie may not be forever.  Some of it is a bit outdated but, on the whole, it's a very valuable resource.  If that wasn't enough, the link also includes LinkedIn Master Strategies (44pages) by Lewis Howes and The Blueprint for Growing a Lucrative Fan Baseby Amy Porterfield.
To get Twixplode, click here.
4. Internet Marketing Mogul Podcast
I know I know, this is a podcast.  Not quite the same as the other resources I'm listing here. But, if you want to learn all about internet marketing (making money online) from the very beginning to some pretty in depth stuff, go here.  The hosts (Nathan Jurewicz & Sean Terry) also have several great interviews with successful internet marketers.  That's how I found out about Sean Malarkey and Twixplode to begin with.
The last episode was posted on 9/23/11 but there is an incredible wealth of information in the ones up there.  Each episode is about an hour long and worth listening to several times through (no duds in the bunch!).  I need to go back and take notes on them myself.
Listen to all the episodes here or just subscribe with itunes.
To add to the value, when on the podcast site you'll have the opportunity to opt in to their email list and receive the free "Video Ninja" course and squeeze page template.
5.) The Attraction Marketer's Manifesto
This is an excellent intro to attraction marketing by super-successful internet marketer Ann Sieg.  It's 77 pages of high quality actionable information.  It includes Ann's inspiring personal story as well as the stories of others who have applied the principles she teaches. It's probably the most well-written example of this sort of thing I've found over the years, too. There's also an audio version.
To download The Attraction Marketer's Manifesto click here.
———————————————————————————————————-
I hope you find these resources as helpful as I have.  Have you found anything that you're just amazed someone is giving away for free? Please share it in the comments!
Related Posts:
An Attraction Marketing Story (sometimes you don't know what you know)
Photo credit: Digital Magic Photography (creative commons)