Ben Franklin was a true renaissance man and a great figure in our nation's history. He was a leading author, printer, political theorist, politician, postmaster,  scientist, musician, inventor, satirist, civic activist, statesman, and diplomat.
He accomplished an incredible amount in his lifetime and we would do well to listen to what he has to say.  A master of the one-liner, Franklin left behind so many wonderful and wise sayings.  Here are some of them…
Time Management / Making the most of your time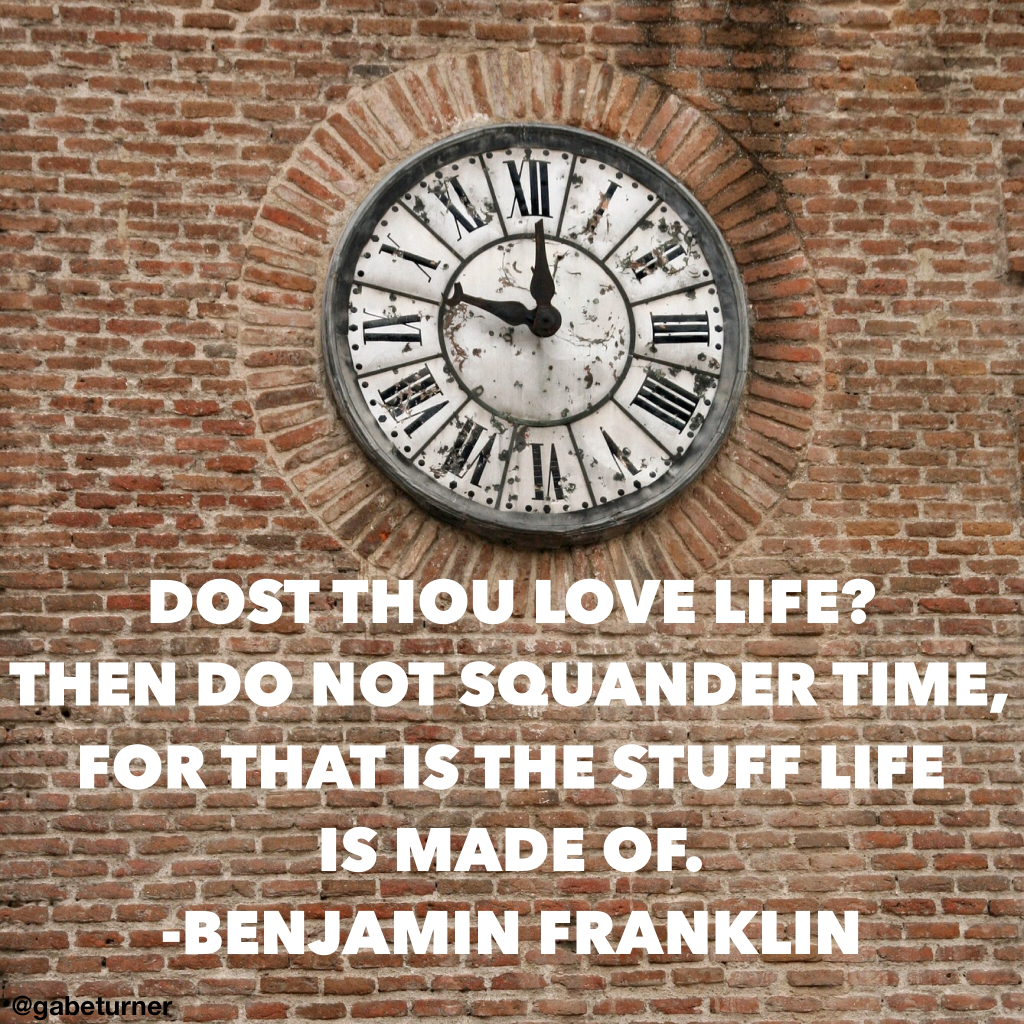 A life of leisure and a life of laziness are two things. There will be sleeping enough in the grave.
He that is good for making excuses is seldom good for anything else.
Take time for all things: great haste makes great waste.
Never leave that till tomorrow which you can do today. Dost thou love life? Then do not squander time, for that is the stuff life is made of.
You may delay, but time will not.
Beware of little expenses. A small leak will sink a great ship.
He that rises late must trot all day.
One today is worth two tomorrows.
Leisure is the time for doing something useful. This leisure the diligent person will obtain the lazy one never.
Employ thy time well, if thou meanest to gain leisure.
If time be of all things the most precious, wasting time must be the greatest prodigality.
Never confuse motion with action.
Trouble springs from idleness, and grievous toil from needless ease.
Education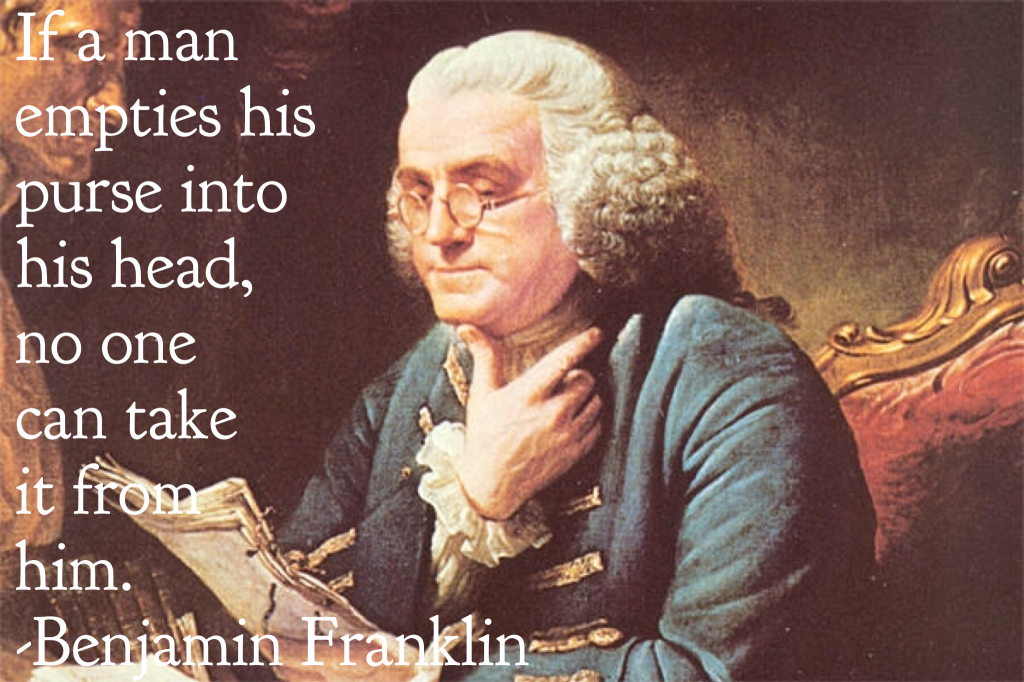 Genius without education is like silver in the mine.
The doorstep to the temple of wisdom is a knowledge of our own ignorance.
If a man empties his purse into his head, no one can take it from him. An investment in knowledge always pays the best interest.
Money
He that is of the opinion money will do everything may well be suspected of doing everything for money.
Content makes poor men rich; discontent makes rich men poor.
It is only when the rich are sick that they fully feel the impotence of wealth.
There are three things extremely hard: steel, a diamond, and to know one's self.
Who is rich? He that rejoices in his portion.
Many a man thinks he is buying pleasure, when he is really selling himself to it.
Having been poor is no shame, but being ashamed of it, is.
If you know how to spend less than you get, you have the philosopher's stone.
He that waits upon fortune, is never sure of a dinner.
Buy what thou hast no need of and ere long thou shalt sell thy necessities.
Rather go to bed with out dinner than to rise in debt.
Creditors have better memories than debtors.
The use of money is all the advantage there is in having it.
Habits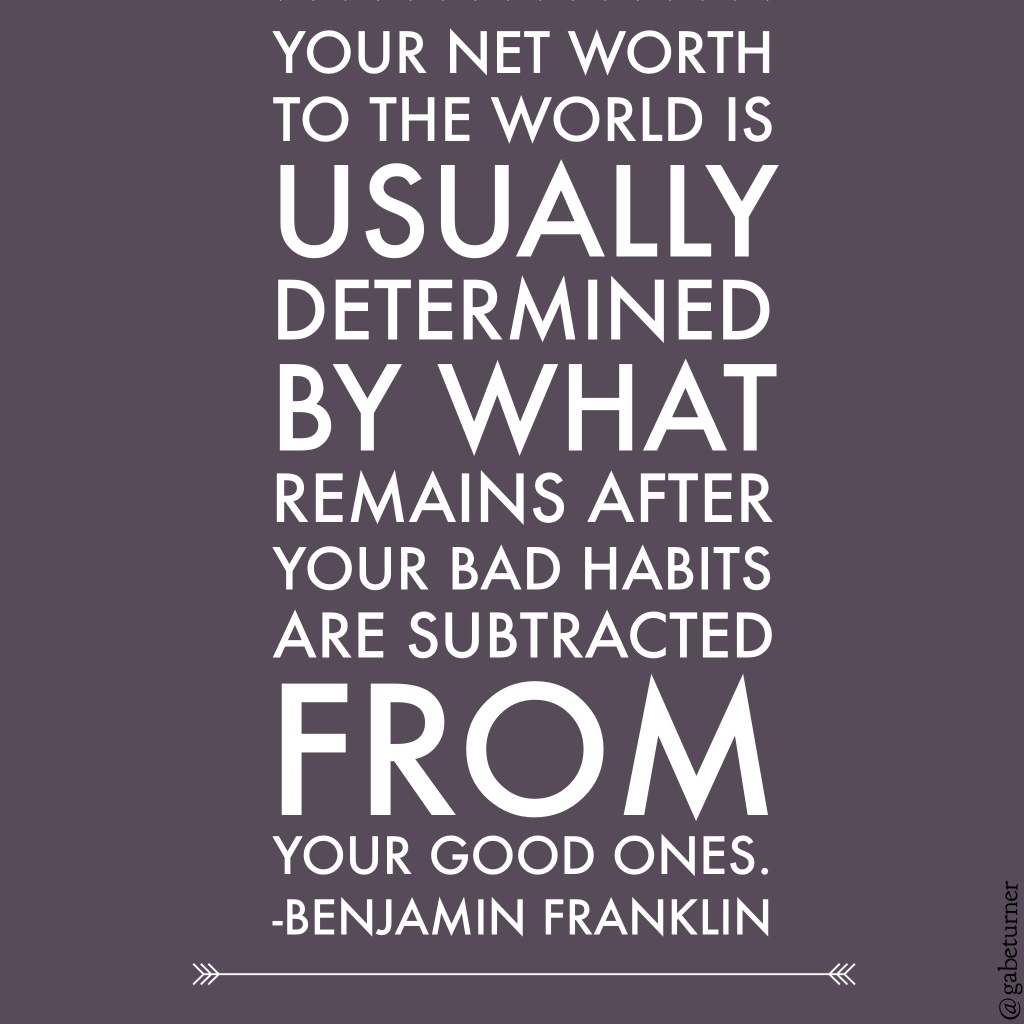 It is easier to prevent bad habits than to break them.
Each year one vicious habit discarded, in time might make the worst of us good.
Character
It is a grand mistake to think of being great without goodness and I pronounce it as certain that there was never a truly great man that was not at the same time truly virtuous.
There is no kind of dishonesty into which otherwise good people more easily and frequently fall than that of defrauding the government.
He that composes himself is wiser than he that composes a book.
You can bear your own faults, and why not a fault in your wife?
Health
I guess I don't so much mind being old, as I mind being fat and old.
In general, mankind, since the improvement of cookery, eats twice as much as nature requires.
Our Words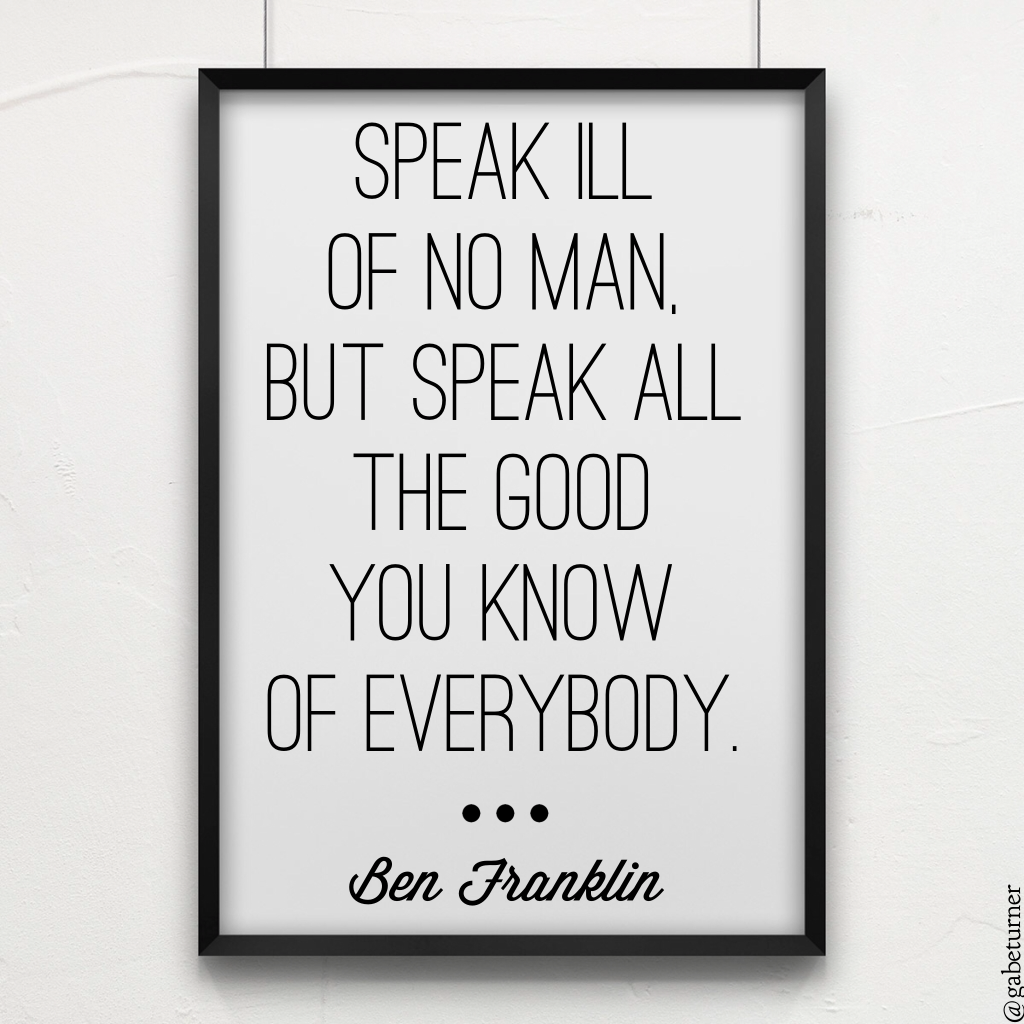 Words may show a man's wit but actions his meaning.
As we must account for every idle word, so must we account for every idle silence.
And More…
Games lubricate the body and the mind.
Hide not your talents. They for use were made. What's a sundial in the shade?
To succeed, jump as quickly at opportunities as you do at conclusions.
He that won't be counseled can't be helped.
The doors of wisdom are never shut.
He that has done you a kindness will be more ready to do you another, than he whom you yourself have obliged.
Human felicity is produced not as much by great pieces of good fortune that seldom happen as by little advantages that occur every day.
I should have no objection to go over the same life from its beginning to the end: requesting only the advantage authors have, of correcting in a second edition the faults of the first.
If you would have a faithful servant, and one that you like, serve yourself.
Be at war with your vices, at peace with your neighbors, and let every new year find you a better man.
You Might Also Like:
25 Tweetable Quotes on Success
4 Quick Ways to Make Extra Cash Online
Harnessing the Power of Simple Things to Produce Real Results