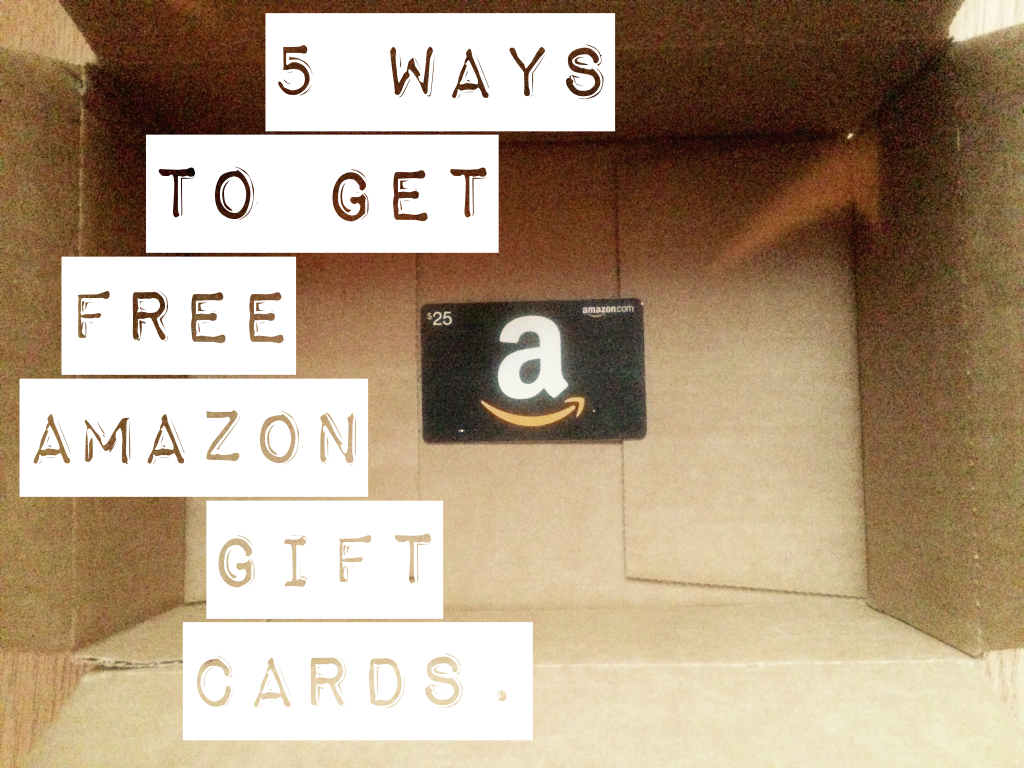 I got a birthday card in the mail with an Amazon gift card in it the other day. Get this… it was delivered in a cardboard box (that's it in the picture). Seems a bit much, but… whatever. 
Anyhoo, here are five other ways to get free Amazon gift cards. And you can bypass the whole getting it mailed to you in a box thing, too.
1. Perk
Perk has a whole family of apps (for iOS & Android) that let you earn points for gift cards. I've been doing it for a while and get stuff every week with them. I like Perk Pop Quiz, PerkTV & Perk Word Search. You're allowed to use as many devices as you want but only one account per household. 
Get it on iTunes or Google Play
Use my code when you sign up and get 50 bonus points: 6d18ed48  
2. BoomGift
This is an app I've just started to mess around with and it looks like a keeper. You earn points (or "coins") by doing small tasks (like downloading and testing other apps, watching videos, etc.) which you can exchange for gift cards. There's also an option to cash out with PayPal. If you want to know more, this post on Reddit goes into a lot of detail.
Get it on iTunes or Google Play
Get extra points when you use my referral code: e1dc023
3. Swagbucks
This is an old stand-by. Get an account and start earning in lots of different ways (from your computer or phone). Check this detailed guide for TONS of tips on how to earn with SB.
4. Bing Rewards 
Yep. The search engine. They want you to use it so much that they'll pay you. Get your account set up here and start getting paid to search for stuff.
5. Share the Amazon App with Your Friends
This may be my favorite one. You might not realize that Amazon has a referral program for their mobile app. This is how it works: If you share your referral link with a friend (who doesn't have the app yet) you'll both get $5 credit when they make their first purchase with it. Pretty cool, eh?
Download the Amazon app HERE (Android or iOS)

Sign in to your account

Click the menu in the upper left hand corner

Select "Your Account"

Select "Invite Friends"
Then you'll see this…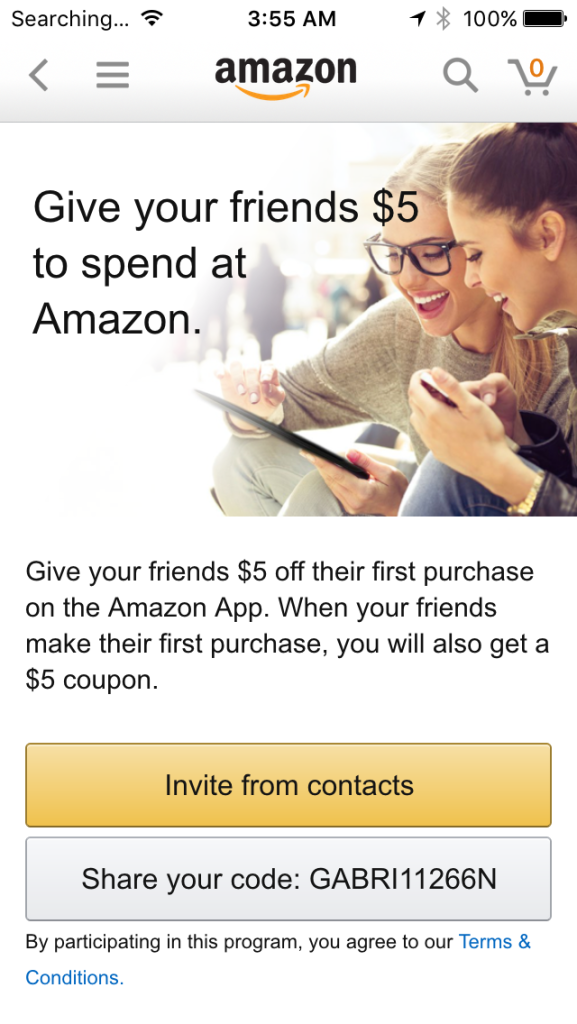 If they already have the app… it won't work. Just find someone who doesn't have it yet and you're gold. And then find a couple dozen others and you can finally guy that year's supply of Tootsie Roll Pops you've been wanting.
As you can see, it doesn't have to be your birthday to get free Amazon stuff. 
Do you have other ways to get free Amazon gift cards? If so, leave a comment!
You Might Also Like: 
4 quick ways to make extra cash online
How to find dollar bills lying on the street (while sitting on your butt)
My Crazy Two-Dollar Bill Giveaway